Time magazine reported this week 'There's a relatively new phenomenon at work known as the Internet of Things – cars, Coke machines, glasses, pacemakers – outfitted with sensors and transmitters that communicate with the cloud and one another. These objects leave trails in the digital world the same way people do'.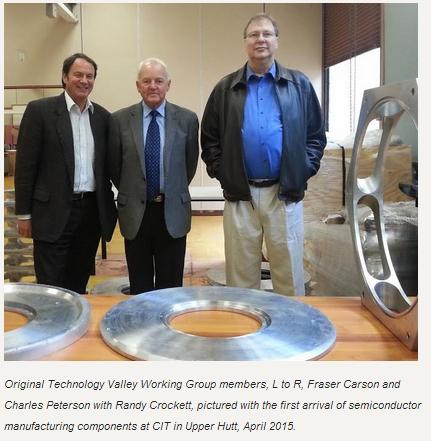 It is now five years since we established the Technology Valley Working Group and through that initiative were introduced to Randy Crockett and Trion Technology based in the US. From that association I have learnt so much about the semiconductor industry which features a number of distinct characteristics that position it uniquely in the new economy and in the global competitive arena. So much so that it is now widely recognised as the principal driver of general economic growth, for advanced product development as well as for the electronics value chain.
This was reinforced after reading a report produced by Global Information Company IHS headed 'Moore's Law led to trillions of dollars added to global economy'.
The US semiconductor industry directly employs 244,800 people as at November 2014. The US semiconductor industry supports more than one million additional US jobs – that's 4.89 jobs supported by one semiconductor job. The US semiconductor industry invested $US34 billion in R&D during 2013. Intel invested 22% of its $US51 billion 2014 revenue in R&D. The Taiwan semiconductor industry has demonstrated astonishing growth since first established twenty five years ago with 2014 export revenue receipts in excess of $US71 billion. The US based Semiconductor Industry Assoc. confirmed the global semiconductor manufacturing industry posted record sales totalling $US335.8 billion in 2014, an increase of 9.9% from the total of $US305.6 billion in 2013.
New Zealand currently does not have a semiconductor manufacturing industry. The establishment of Intrepid Semiconductor NZ Limited will be the first to physically manufacturing and export diodes and transistors from New Zealand into worldwide commercial markets from new mini-fab and patented diode production involving revolutionary semiconductor manufacturing technologies.
There is no doubt that we are living in exciting times when it comes to technology development in which New Zealand needs to participate to grow the economy and create high-earning, low impact employment for talented young New Zealanders.