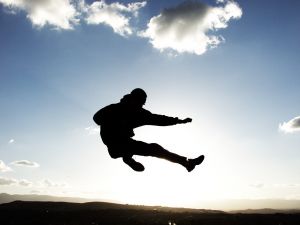 This blog post was adapted from correspondence I sent to many people last week.
For a number of years I have involved myself in a number of interesting projects including the development of a 'state-of-the-art' Orchestral Studio and Scoring Stage to be built here in Wellington which will support the growth and wellbeing of both the music and film industries in New Zealand.
I have also been closely associated with the Technology Valley initiative whose mission is 'To transform the Greater Wellington Region into a Prime New Zealand Centre for economic and export growth primarily based on advanced research, technology and engineering'.
The Technology Valley Working Group has, over the last twelve months, been liaising and working with the owner of a US based company, Trion Technology. Trion is a semiconductor equipment manufacturing company specialising in the development and manufacture of plasma etch and deposition systems for the semiconductor (High Tech) industry worldwide.
The owner of this company wishes to permanently reside in New Zealand. Patents have recently been granted to his company for a new, revolutionary, method for the manufacturing of discrete devices. Plans are underway to build a number of mini factories (minifabs) here in Wellington and I have been asked to represent this company to manage the development of this new exciting industry which has the potential to significantly enhance the economic development for the Greater Wellington Region.
This project has developed to the point at which I cannot continue to fulfil my responsibilities as a Colliers Commercial Agent whilst continuing to take on the increasing commitment to this project work. I have therefore advised the directors of Colliers Wellington of my wish to 'retire' and to devote myself full time to this new and exiting project work.
I would like to take the opportunity of thanking Colliers for their support and encouragement over the last 18 years and I remain fully committed to continue to support Colliers International with any real estate opportunities that will arise from the work that I will now be involved with.
As from April 1 my email address will be charles@cspgroup.co.nz and mobile number remains the same 021 420 792.
To all my friends and business colleagues I look forward to receiving your continued support and encouragement.